EmpRes Reduces Time Spent on Communication Processes by 99% and Increases Quality Time Spent on Patient Care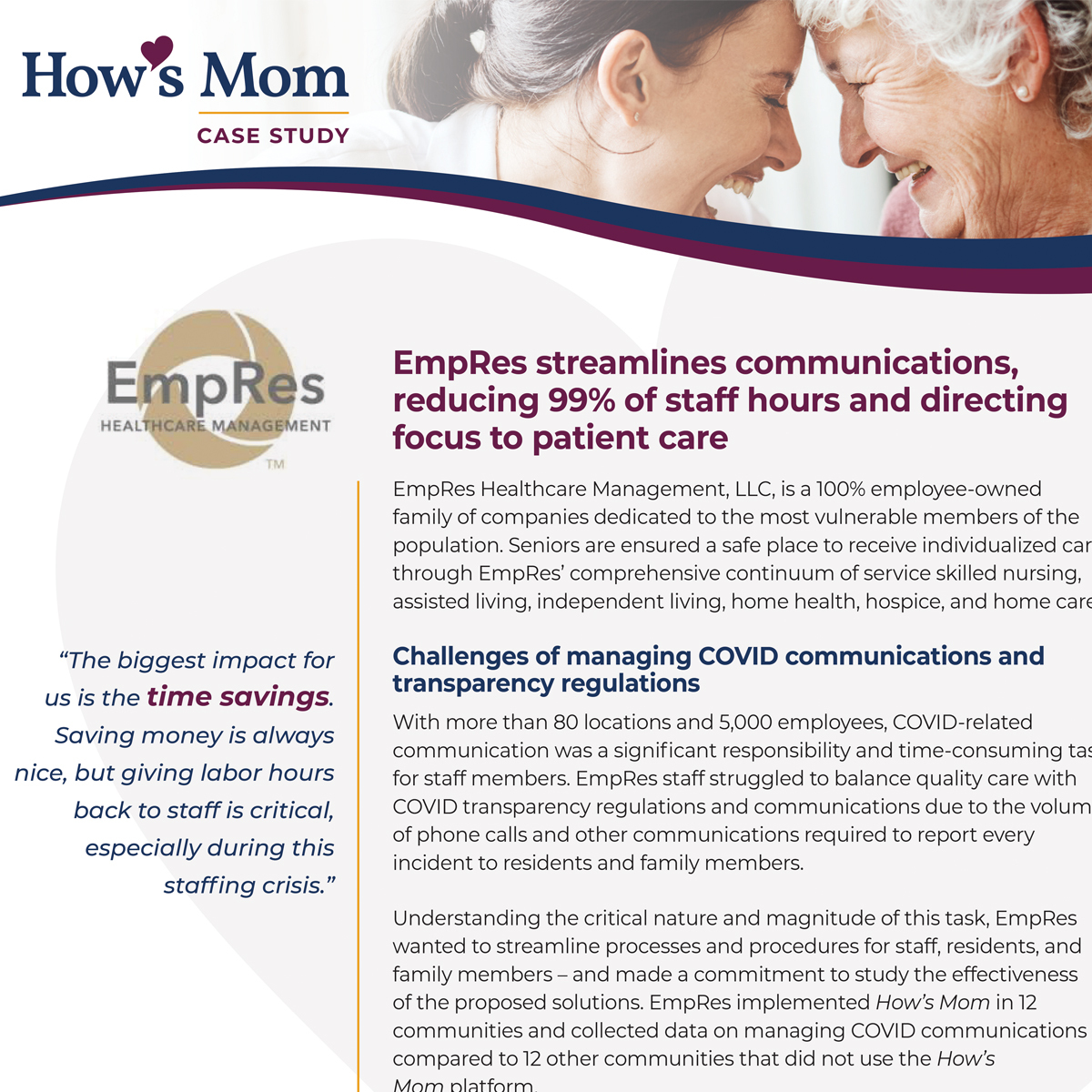 When EmpRes Healthcare Management was faced with the intense challenges of managing COVID communications, they found themselves struggling. With more than 80 locations and 5,000 employees, communications quickly became an overwhelming, time-consuming task for their staff.   They needed to balance the crush of incoming calls with the responsibility of reporting resident incidents to family members…and they needed to do it without taking time away from caregiving.
EmpRes implemented How's Mom and the results were eye opening, as they were seeing…
a dramatic increase in hours given back to staff and clinicians
a doubling of satisfaction for both residents and their families
an invaluable positive impact on census and reputation
a significant effect on employee retention and recruitment; and
an obvious improvement in staff productivity and job satisfaction.
EmpRes was clearly able to save time and money, but the direct and undeniable impact on their staff and the ability to give them back labor hours that were better focused on direct patient and resident care was the real difference maker.
Complete our form to download the case study.