A control center for your facility to easily manage all family interactions
Serve your residents and families with direct and robust communications—find out how to create better connections. We are already integrated with your EHR and make it easy to configure and automate getting information to relevant stakeholders.


Streamlined communication between care staff, residents, and family members
Real-time clinical updates whenever and wherever you want them
Seamless EHR integration and automated documentation eliminates additional tools and processes
Easy implementation reduces admin time
A cost-effective solution that impacts health, operational, and financial outcomes
Family communications like it should be – real-time, self-serve, and documented
Connect families with easy access to the information they want so your staff can do what they do best – care for residents. We have an app that shares real-time data with families, care staff, and other stakeholders how, when, and where they want it.
Elevate family and resident satisfaction by delivering accurate health information in real time
Improve staff efficiency and retention by eliminating additional processes and creating better workflows
Share chart details and exceed Cures Act patient access rules
Document compliance with CMS communication rules in your EHRs progress notes
Reduce risk through accurate and consistent communication with residents and family members
Cut expenses with a simplified tech stack and fewer administrative tasks
Our platform leads to better insights, census, staffing, risk mitigation, and regulatory compliance without adding burdens to your care staff.

Skilled Nursing

Assisted Living

Home Health

Hospice
With automated and configurable features, How's Mom compiles all your communication possibilities into one central location. Reduce risk, ensure compliance, and eliminate additional processes with a one-stop solution.
Automated and configurable features help simplify your processes, ensure compliance, and reduce penalties for the Cures Act, HIPAA, and surveys.
Eliminate additional processes and procedures for care staff with automated and configurable features to meet your needs. How's Mom equips care staff with an easy-to-use documentation system and creates high-functioning facilities through integrated communication.
Information/ Technology Officer
Simplify your data collection and documentation processes. How's Mom compiles all your communication possibilities into one central location and ensures compliance with Cures Act, HIPAA, and surveys.
Business Development/ Marketing
Through real-time data and automated and configurable features, How's Mom creates high-functioning teams and improves the satisfaction of staff, residents, and family. How's Mom is a multifaceted tool that enhances communication, encourages engagement, and increases positive reviews.
How's Mom provides transparency for families struggling to access accurate and updated health information on their loved ones. Stay active and engaged in the health and care of your loved one with real-time health information and streamlined communication to care staff.
You may already have How's Mom
– it's easily activated in major EHRs.
Easy to implement without straining care and administrative teams
Intuitive and simple to use for care staff, residents, and families
Automatically documents to ensure compliance
Save time and sync family contacts from your existing EHR
Enhance risk mitigation and regulatory compliance strategies

Best New Partner of the Year! Top activated partner platform Fully Cures Act Compliant

Newest EHR integration partner. Fully Cures Act Compliant.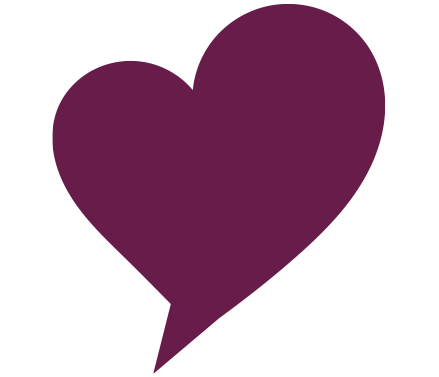 Don't see your EHR? No problem – you can still manage family contacts in the How's Mom Connections Hub.
Create new, better family connections
Serve your residents and families with direct and robust communications – see the ways to create better connections.
How's Mom has been a great platform to help our facilities connect families with our caregivers in a more meaningful and convenient way. By informing and empowering resident's families to stay engaged, How's Mom helps us provide a higher quality of care and hit our strategic goals
Cullen Gibson, COO, TLC Management
How's Mom is a true partner to our organization. They are dedicated to enhancing our ability to communicate with our residents and our families.
Beth Harpe, Essential Senior Living
The How's Mom platform is so convenient to pull up the information on my computer and check on my son's health record on nearly a daily basis. I am 85 years of age and orthopedically disabled so the convenience is very important to me.
Marvin, Family User
Our facility is thankful to have the How's Mom platform as part of our endeavor to improve family outreach. How's Mom allows families to stay abreast of the residents' conditions and daily activities
Natalie, Senior Care Facility
The main reason I like How's Mom is how fast I can retrieve my wife's medication list. Also, I love the convenience of having it all the time in case of an emergency.
Fred, Ashton Creek